The Ulster Fry Calendar - 2018
£

8.99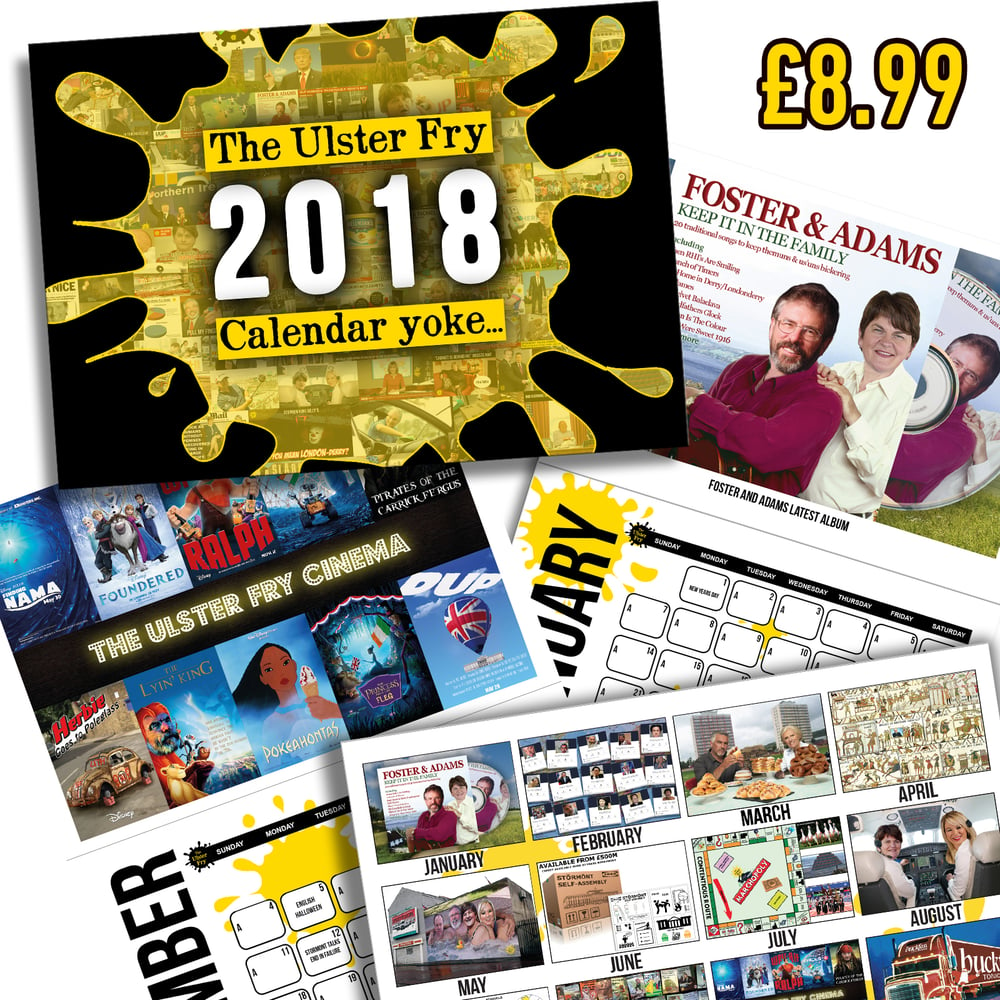 A selection of iconic Ulster Fry images, lovingly photoshapped by ourselves, on a beautiful printed booklet that has been specially designed to help you remember what day it is. This spectacular item has been lovingly hand-crafted by Billy and Seamus, and includes hundreds of hours of ignoring our partners and real-life responsibilities in order to craft this remarkable piece of publishing history.
Printed using the finest quality inks known to man, on lush organic vegan-friendly space-age biodegradable paper that was painstakingly sourced from a small free-trade village on the south eastern face of the Sierra de los Cuchumatanes mountain range in Guatemala, this calendar is a priceless and timeless work of art, which experts agree will be worth a clean fortune in years to come.
NOTE: Above description may be entirely made up for dramatic marketing purposes. Calendar may be printed down road somewhere you never heard of. Billy and Seamus may not have a clue about ink or paper quality. She's quare 'n glossy though bai!
Share